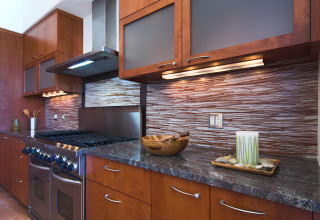 3-Form
3-Form eco-resin architectural panels are made from a minimum 40% post-industrial recycled PETg content and 100% recycled HDPE content.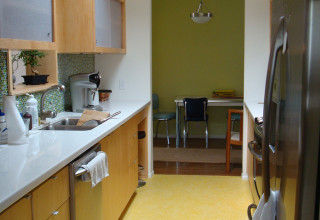 Columbia Forest Products
Columbia Forest Products makes no-added-formaldehyde hardwood plywood with veneer-core construction.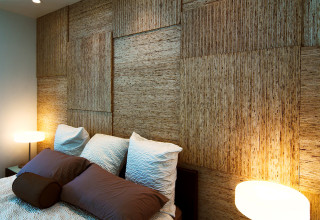 Kirei
Kirei agricultural composite boards are made from reclaimed sorghum stalks, poplar wood bindings, and formaldehyde-free adhesive. Also offers hemp panels and reclaimed engineered wood paneling.
Lyptus
Rapidly-renewable, plantation grown eucalyptus hardwood plywood and veneer.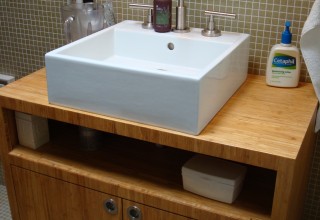 Plyboo by Smith & Fong
Plyboo makes bamboo plywood (solid and 3-ply), coconut & sugar palm plywood, tambour paneling, and veneers. CARB-compliant and No Added Formaldehyde options are available.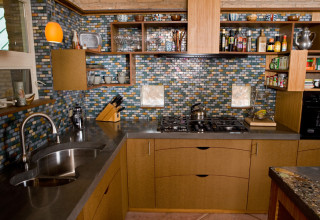 Richlite
Richlite Solid surface composite material made from paper that comes from certified managed forests or is 50%-100% recycled paper in a resin base.
UltraTouch Cotton Insulation
UltraTouch is 100% recyclable, 90% post-consumer natural fiber insulation with borax-based fire retardant that impedes the growth of fungus, mold, and resists pests. UltraTouch also provides excellent acoustic insulation.
Acoustic Surfaces
Acoustic Surfaces produces high performance acoustic insulation panels made from recycled cotton and sound dampening compounds.